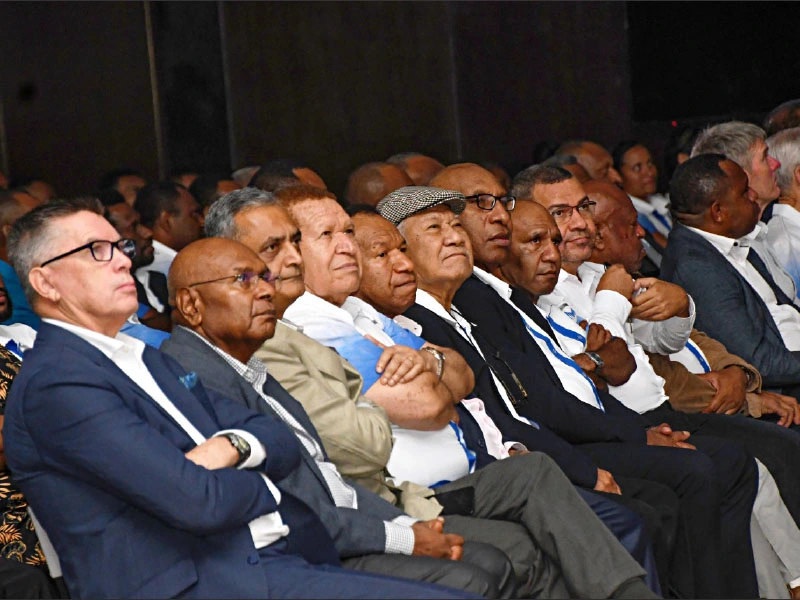 Invited guests at the MVIL's Silver Jubilee celebration.
Minister for State Enterprise Hon. William Duma has described Motor Vehicles Insurance Limited (MVIL) as one of the top performing State-Owned Entities in the country.
Mr Duma made this remark when congratulating MVIL on its 25th Silver Jubilee celebration in Port Moresby last week.
He acknowledged the company's continuous consistency in paying its dividends to the government, as well as giving credit to the MVIL Board of Directors and the very competent management team at MVIL.
MVIL chief executive officer Mr Michael Makap also acknowledged Mr Duma for his contribution towards the growth of the company, especially with regards to the SOE reforms to ensure the companies remain competitive and deliver profit to the government.
"The consistency in his appointment to this portfolio is a contributing factor to the professional and cordial working relationship that we enjoy with the Minister; including reforms under his leadership, especially in the governance space."
He added that the initiative by Mr Duma through Kumul Consolidated Holdings (KCH) to change SOE's corporate planning cycle from 12 months to 36 months has significantly improved MVIL's operations in terms of its plan, budget, implementation and report on priorities.
MVIL over the last four years has paid a total of K188 million in dividend to the government.
This article was first published by Post-Courier on 29 May 2023.
Read More